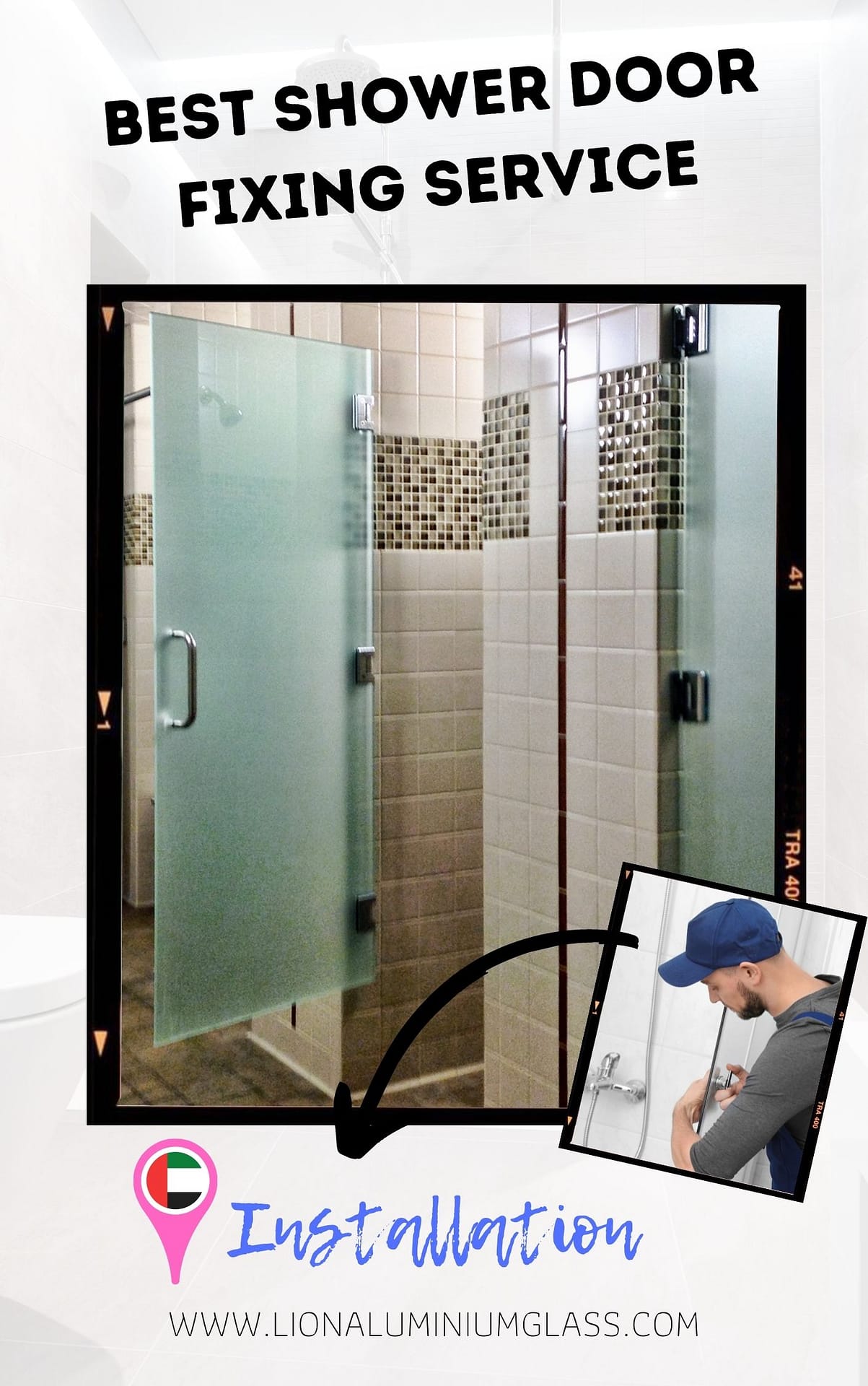 How to choose the best type of shower door for your home?
To choose right shower door, there are some important aspects to consider before shower door installation:
* Suitability. It is the most important aspect when choosing a shower door for your home. You need to select one that will suit and match with shape, size or style of space in your bathroom/shower room.
*Toughened Safety Glass (Minimum thickness – 12mm) offers high durability but will be more expensive due to its increased strength over time which means it can withstand temperature changes without shattering like normal glasses do when heated up too much.
* Frameless or Framed glass. New shower cubicles looks more elegant with frameless glass doors, but they are more expensive than the framed ones.
*Modern or traditional style? Modern shower cubicles can be used in any bathroom design, while some people like to have classic designs and there is no need for them to change their house decor when choosing a new type of door.
The most important thing before installing shower door is that you should measure your space carefully as this will ensure your chosen product will fit properly into place correctly without having to pay extra costs if it doesn't end up fitting.
You also must consider how much light do you want coming through from outside the bathroom because different types of materials allow for different amounts of natural daylight (e.g., clear glass allows 98% of light, sandblasted glass allows only 50% of light).
Framed vs Frameless Shower Doors – Which One Is Better for You
Frameless Shower Glass Door
Get your new framed shower door installed today
Framed shower doors can be customized to match your bathroom's design. The shower doors don't have to go on the shower wall. They can go on any wall or even the door. Aluminium frame or stainless steel frame gives more durability to the structure, while glass offers a sleek and modern design. Framed door provides a better seal against water leaks, which means less maintenance for you! We are able to create a custom design for you that meets all of your needs, whether it is color for how they will look and match to your interior or specific functions like soundproofing.
The Lion aluminium and glass company has years of experience installing custom showers with framed doors, frameless doors, sliding screen enclosures, etcetera., so they will be able to provide you the best service possible. It's been our focus from day one to find new ways to improve the bathroom experiences of people all around Dubai whether it's by providing them with quality products such as luxury showers and tubs or implementing design concepts which take their requests into consideration when creating unique spaces.
Frameless Shower Door Installation
Frameless shower doors are popular in Dubai. They make the bathroom look nice and modern. Frameless doors can be installed in a variety of ways, including as a sliding door or swing door. The sliding door design is more durable and less likely to break due to lack of hinges or frames getting damage with time. If you have a small bathroom with limited space, frameless doors are a good option because they allow more room for the shower and bathroom fixtures. Framed glass doors have an increased risk of condensation due to their design that traps moisture between two panes of tempered safety glass, which increases your chances of mold growth and mildew forming on your bathroom walls and other surfaces around your shower door. 
Contact Lion Aluminium and Glass for a quote on shower door installation in bathrooms or other shower door projects. Their team has experience to install frameless new shower doors, framed shower glass partitions installation for toilets, replacing of broken shower door glass and accessories with a new stainless steel product e.g door hinges, door knobs, pivot, handle etc.
Framed Shower Glass Door
Process of Installing Shower Door
Taking measurement
The first thing we need to do when installing a shower door is measure the space.
Cutting glass as per size
We then align and cut out the glass for your particular requirements, whether it is color for how they will look and match to your interior or specific functions like soundproofing.
Fixing Service Dubai
Once you've decided on all of these details, we will install the glass.
Maintenance and Repair
We provide a 1-year warranty on all of our accessories, So you can rest assured that your investment is in good hands. And finally, following installation we'll recommend to you how best to look after your shower door for the next few hours until it's fully dry.
Dubai - Sharjah - Ajman
Dubai is the thriving Emirate of United Arab Emirates, one of seven cities that make up the United Arab Emirates. There are many theories about where Dubai got its name from: some say it derives from a type of locust infesting this area called "daba", while others maintain it refers to an old market near by which was known for trading in goods such as honey and fish-oil. Dubai is a booming city with luxurious skyscrapers and immense shopping malls that have been compared to Singapore or Hong Kong. With just over 13 square miles under its belt (that's smaller than Los Angeles).